Are you looking for a free, light and open source Eclipse plug-in that allows you, as a Web Developer, to be extremely productive working with Angular (or with any other framework based on HTML, Javascript or Typescript)?
Then you might be interested in installing Wild Web Developer.
In order to install Wild Web Developer on Eclipse just click on Help -> Eclipse Marketplace…, type "wild web" into "Find:" field and press Enter.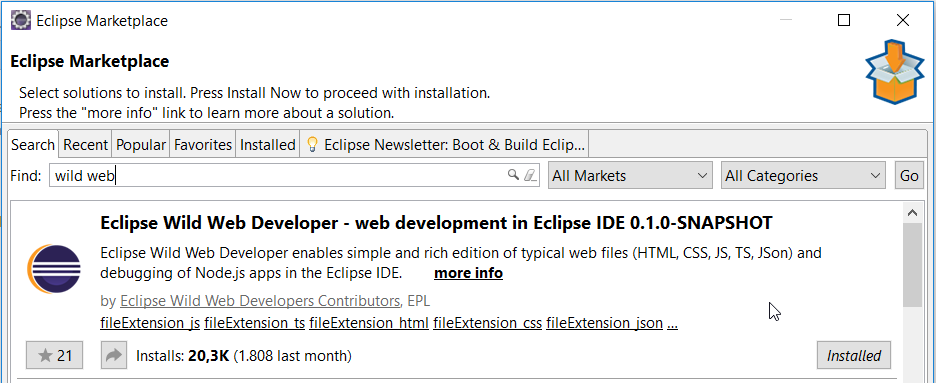 Then press the Install button and follow the wizard until it asks to restart Eclipse.